Before Oblivion by Jai Tanninen and Ian Canon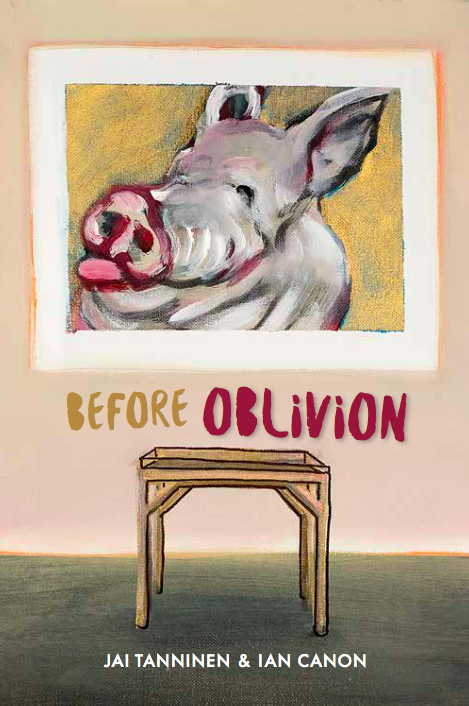 Before Oblivion by Jai Tanninen and Ian Canon
A collaboration between Jai Tanninen and Ian Canon, Before Oblivion brings together 21 paintings and 21 poems on themes like the inevitability of death, the mundane, addiction, love, sex, and masculinity.

An excerpt from Before Oblivion:
"i'm surrounded by the minds of men
corrupted by their insatiable desire to feed and be fed,
to live their lives like creatures of the starry sunken night
to limp and claw and fight their way to salvation
what sweet angels these men are! what beasts!"